You might think twice about ordering mayo on your next McDonalds sandwhich after hearing about this Michigan woman's story. The texture of the mayo was familiar for the Michigan woman, but it wasn't the taste of mayo that was familiar to her.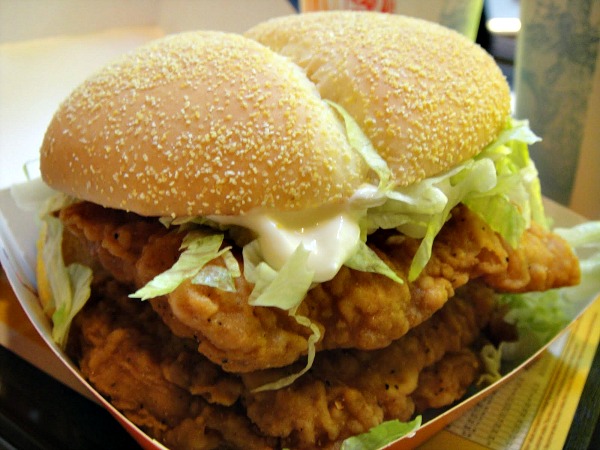 Lisa McDowell, 31, was simply having a relaxing lunch with her friends at her local McDonalds when she decided to order what she thought would be a delicious McChicken sandwich. After eating almost half of her sandwich she noticed an extra clump of mayo on the side of her bun. She decided to lick it off but after tasting it she immediately realized it wasn't mayo she was tasting.
McDowell who confessed she does like to give her man some extra pleasure on special occasions knew exactly what the mayo looking condiment on her bun was that she was tasting. So, she called the manager over to complain about the extra "mayo" she didn't order on her bun. The manager denied any wrong doing.

McDowell then took the sandwich to the health department where they tested it and found out it had 2 different types of semen in the sandwich. To further make the situation worse, McDowell woke up with big red rash on her mouth the following day as a result of eating the sandwich. McDowell then went to the Dr. after the giant red rash turned into blisters on her mouth. The Dr. confirmed she had contracted herpes.
After hearing the results of the tests the McDonald's manager immediately fired the two employees who thought it was funny to add their own "mayo" to a customers sandwich.